The History of X: Lessons for Software Freedom – Keith Packard
1984 – The Origins of X
Everything proprietary
Brian Reid and Paul Asente: V Kernel -> VGTS -> W window system

Ported to VAXstation 100 at Stanford
68k processor, 128k of VRAM
B&W

Bob Scheifler started hacking W -> X
Ported to Unix , made more Unix Friendly (async) renamed X
Unix Workstation Market
Unix was closed source
Vendor Unix based on BSD 4.x
Sun, HP, Digital, Apollo, Tektronix, IBM
this was when the configure program happened
VAXstation II

Color graphics 8bit accelerated

Sun 3/60

CPU drew everything on the screen
Early Unix Window System – 85-86
SunView dominates (actual commerical apps, Ddesktop widgets)
Digital VMS/US
Apollo had Domain
Tektronix demonstrated SmallTalk
all only ran on their own hardware
X1 – X6
non-free software
Used Internally at MIT
Shared with friends informally
X10 – approx 1986
Almost usable
Ported to various workstations
Distribution was not all free software (had bin blobs)

Sun port relied on SunView kernel API
Digital provided binary rendering code
IBM PC/RT Support completed in source form
Why X11 ?
X10 had warts
rendering model was pretty terrible
External Windows manager without borders
Other vendors wanted to get involved

Jim Gettys and Smokey Wallace
Write X11, release under liberal terms
Working against Sun
Displace Sunview
"Reset the market"
Digital management agreed
X11 Development 1986-87
Protocol designed as croos-org team
Sample implementation done mostly at DEC WRL, collaboration with people at MIT
Internet not functional enough to property collaborate, done via mail

Thus most of it happened at MIT
MIT X Consortium
Hired dev team at MIT
Funded by consortium
Members also voted on standards

Members stopped their on develoment
Stopped collaboration with non-members

We knew Richard too well – The GPL's worst sponsor
Corp sponsors dedicated to non-free software
X Consortium Standards
XIE – X Imaging Extensions
PIX – Phigs Extension for X
LBX – Low Bandwidth X
Xinput (version 1)
The workstation vendors were trying to differentiate. They wanted a minimal base to built their stuff on. Standard was frozen for around 15 years. That is why X fell behind other envs as hardware changed.
X11 , NeWs and Postscript
NeWS – Very slow but cool
Adobe adapted PostScript interpreter for windows systems – Closed Source
Merged X11/NeWS server – Closed Source
The Free Unix Desktop
All the toolkits were closed source
Sunview -> XView
OpenView – Xt based toolkit
X Stagnates – ~1992
Core protocol not allowed to change
non-members pushed out
market fragments
Collapse of Unix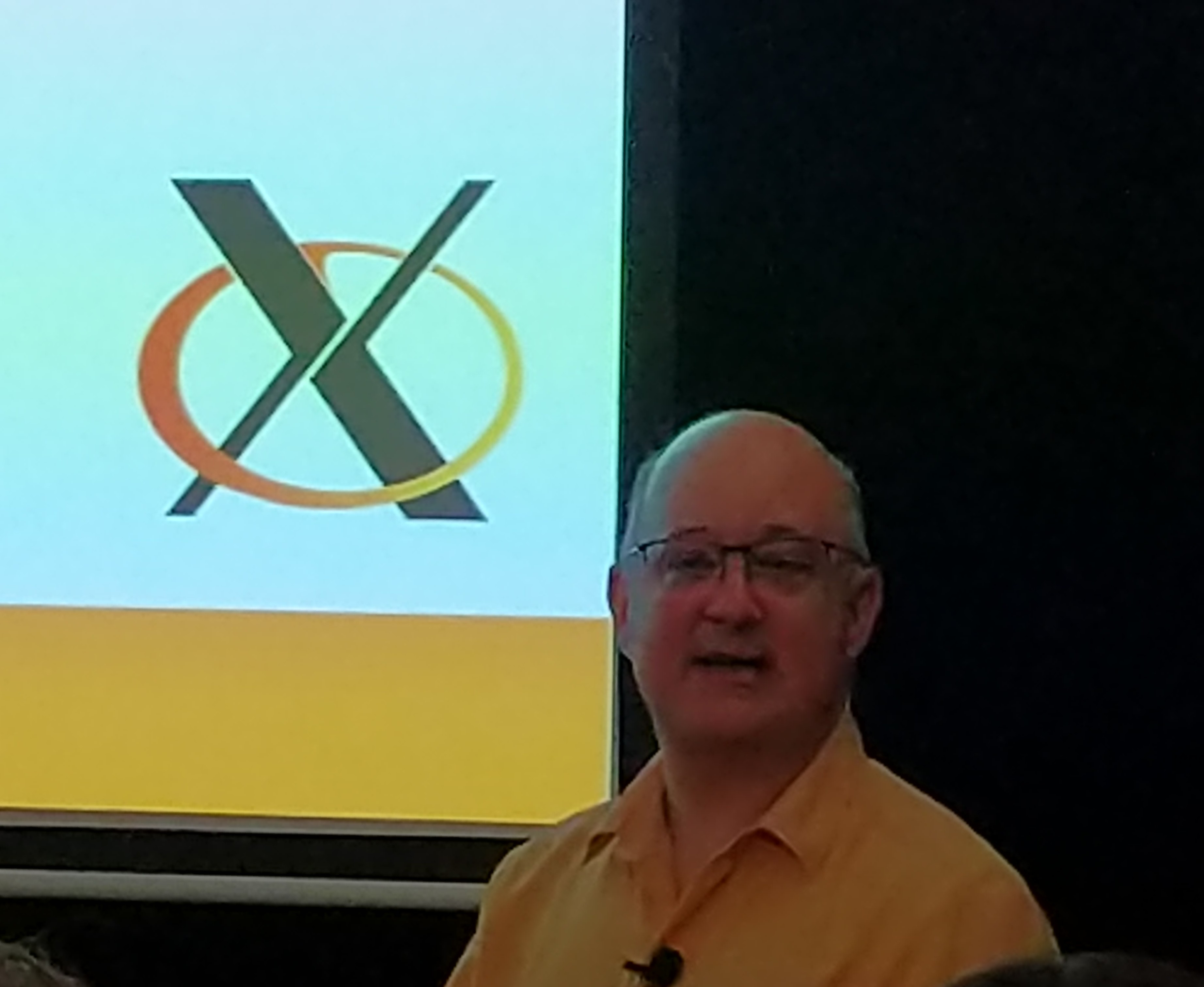 Opening a treasure trove: The Historical Aerial Photography project by Paul Haesler
Geoscience Australia has inherated an extensive archive of hisorical photography
1.2 million images from 1920 – 1990s
Full coverage of Aus and more (some places more than others)
Historical Archive Projects
Canonical source of truth is pieces of paper
Multiple attempts at scanning/transscription. Duplication and compounding of errors
Some errors in original data
"Historian" role to sift through and collate into a machine-readable form – usually spreadsheets
Data Model typically evolves over time – implementation must be flexible and open-minded
What we get
Flight Line Diagrams (metadata)
Imagery (data)
Lots scanned in early 1990s, but low resolution and missing data, some missed
Digitization Pipeline
Flight line diagram pipeline

High resolution scans
Georeferences

Film pipeline

Filmstock
High Resolution scans
Georeference images
Georectified images
Stitched mosaics + Elevation models
Only about 20% of film scanned. Lacking funding and film deteriorating
Other states have similar smaller archives (and other countries)
Many significantly more mature but may be locked in propitiatory platforms
Stack
Open Data ( Cc by 4.0)
Open Standards (TESTful, GeoJSON, STAC)
Open Source
PostGreSQL/PostGIS
Python3: Django REST Framework
Current Status: API Only. Alpha/proof-of-concept
API
Search for Flight runs
Output is GeoJSON
Coming Next
Scanning and georeferencing (need $$$)
Data entry/management tools – no spreadsheets
Refs to other archives, federated search
Integration with TerriaJS/National Map
Full STAC once standardized