At the start of 2011 Uber was in one city (San Francisco). Just 3 years later it was in hundreds of cities worldwide including Auckland and Wellington. Dockless Electric Scooters took only a year from their first launch to reach New Zealand. In both cases the quick rollout in cities left the public, competitors and regulators scrambling to adapt.
Delivery Robots could be the next major wave to rollout worldwide and disrupt existing industries. Like driverless cars these are being worked on by several companies but unlike driverless cars they are delivering real packages for real users in several cities already.
Note: I plan to cover other aspects of Sidewalk Delivery Robots including their impact of society in a followup article.
What are Delivery Robots?
Delivery Robots are driverless vehicles/drones that cover the last mile. They are loaded with a cargo and then will go to a final destination where they are unloaded by the customer.

Indoor Robots are designed to operate within a building. An example of these is The Keenon Peanut. These deliver items to guests in hotels or restaurants . They allow delivery companies to leave food and other items with the robot at the entrance/lobby of a building rather than going all the way to a customer's room or apartment.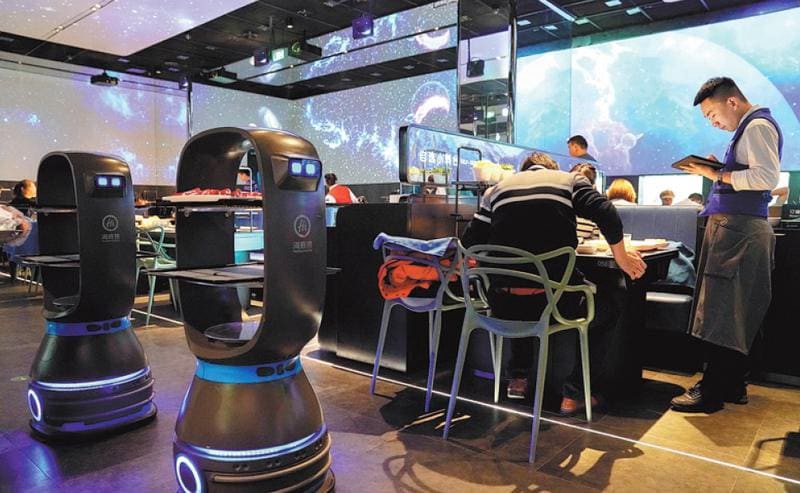 Flying Delivery Drones are being tested by several companies. Wing which is owned by Google's parent company Alphabet, is testing in Canberra, Australia. Amazon also had a product called Amazon Prime Air which appears to have been shelved.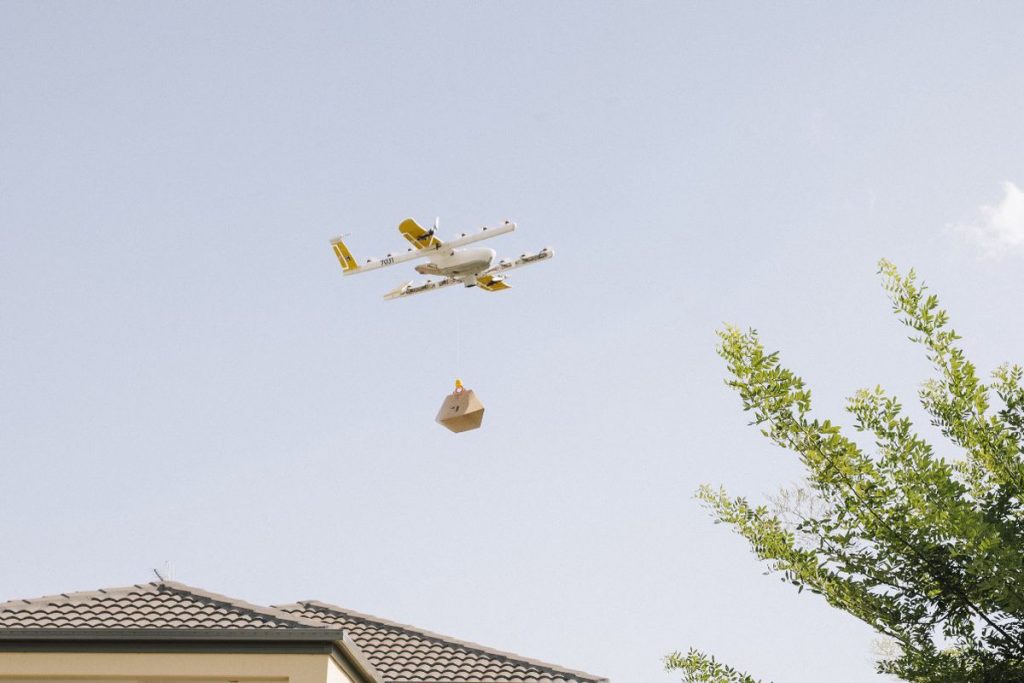 The next size up are sidewalk delivery robots which I'll be concentrating on in the article. Best known of these is Starship Technologies but there is also Kiwi and Amazon Scout. These are designed to drive at slow speeds on the footpaths rather than mix with cars and other vehicles on the road. They cross roads at standard crossings.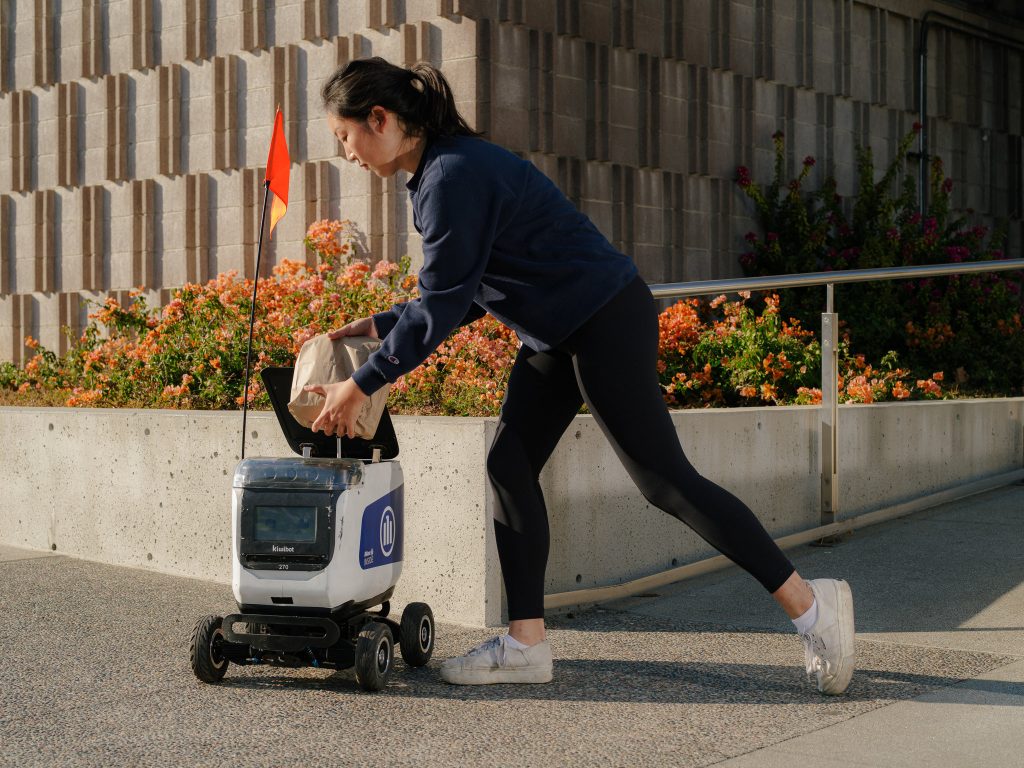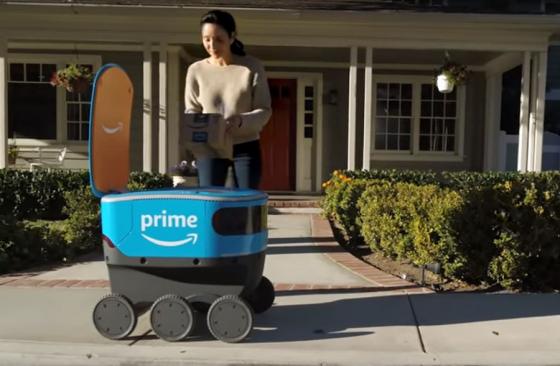 Finally some companies are rolling out Car sized Delivery Robots designed to drive on roads and mix with normal vehicles. The REV-1 from Reflection AI is at the smaller end with company videos showing it using both car and bike lanes. Larger is the Small-Car sized Nuro.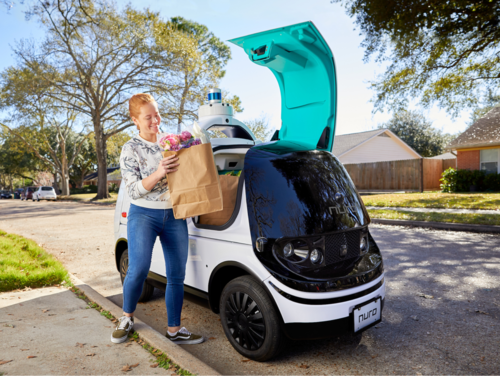 Sidewalk Delivery Robots
I'll concentrate most on Sidewalk Delivery Robots in this article because I believe they are the most mature and likeliest to have an effect on society in the short term (next 2-10 years).
In-building bots are a fairly niche product that most people won't interact with regularly.
Flying Drones are close to working but it it seems to be some time before they can function safely in a built-up environment and autonomously. Cargo capacity is currently limited in most models and larger units will bring new problems.
Car (or motorbike) sized bots have the same problems as driverless cars. They have to drive fast and be fully autonomous in all sorts of road conditions. No time to ask for human help, a vehicle on the road will at best block traffic or at potentially be involved in an accident. These stringent requirements mean widespread deployment is probably at least 10 years away.
Sidewalk bots are much further along in their evolution and they have simpler problems to solve.
A small vehicle that can carry a takeaway or small grocery order is buildable using today's technology and not too expensive.
Footpaths exist most places they need to go.
Walking pace ( up to 6km/h ) is fast enough to be good enough even for hot food.
Ubiquitous wireless connectivity enables the robots to be controlled remotely if they cannot handle a situation automatically.
Everything unfolds slower on the sidewalk. If a sidewalk bot encounters a problem it can just slow to a stop and wait for remote help. If that process takes 20 seconds then it is usually no problem.
Starship Technologies
Starship are the best known vendor and most advanced vendor in the sector. They launched in 2015 and have a good publicity team.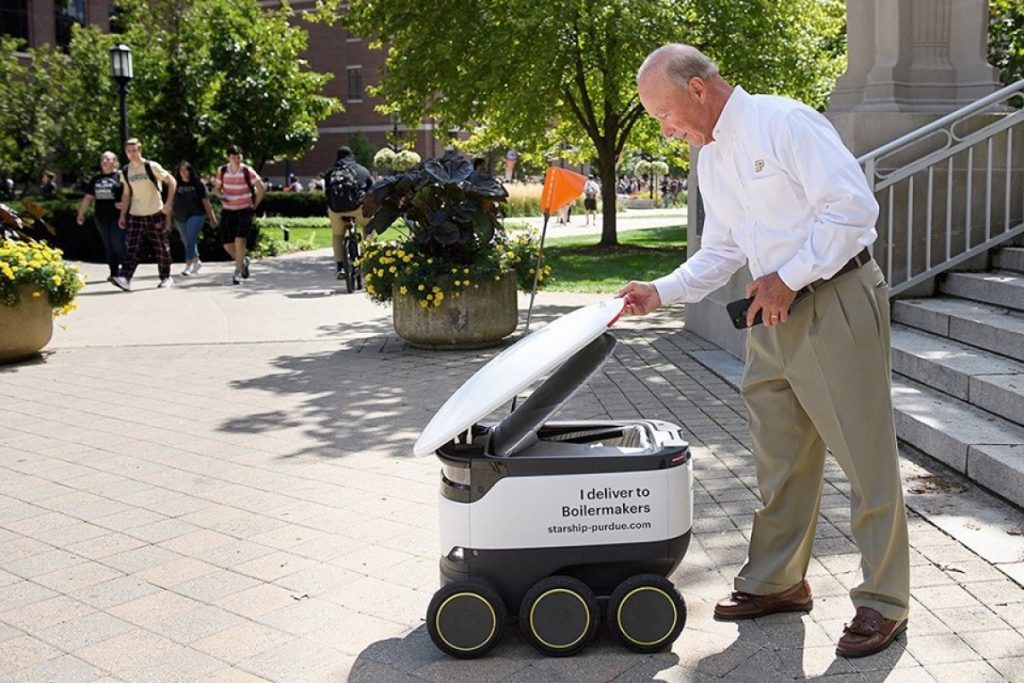 In late 2019 Starship announced a major rollout to US university campuses "with their abundance of walking paths, well-defined boundaries, and smartphone-using, delivery-minded student bodies". Campuses include The University of Mississippi and Bowling Green State University .
The push into college campuses was unluckily timed with many being closed in 2020 due to Covid-19. Starship has increased delivery areas outside of campus in some places to try and compensate. It has also seen a doubling of demand in Milton Keynes. However the company has laid of some workers in March 2020.
Kiwibot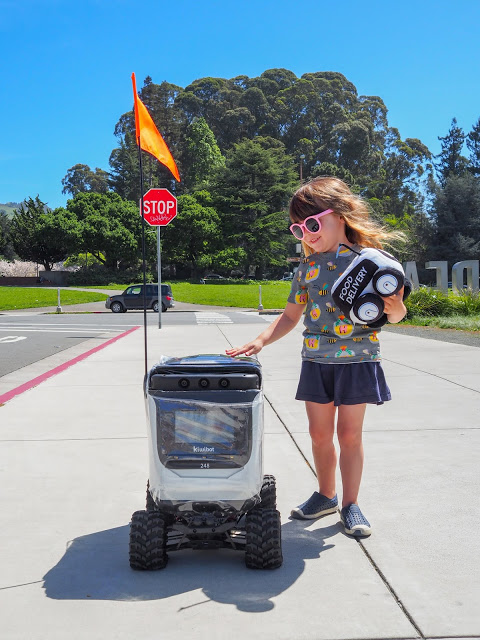 Kiwibot is one of the few other companies that has gone beyond the prototype stage to servicing actual customers. It is some way behind Starship with the robots being less autonomous and needing more onsite helpers.
Based in Columbia with a major deployment in Berkley, California around the UCB campus area
Robots cost $US 3,500 each
Smaller than Starship with just 1 cubic foot of capacity. Range and speed reportedly lower
Guided by remote control using way-points by operators in Medellín, Colombia. Each operator can control up to 3 bots.
Some orders delivered wholly or partially by humans
Concentrating on the Restaurant delivery market
Costs for the Business

Lease/rent starts at $20/day per robot
Order capacity 6-18/day per Robot depending on demand & distance.
Order fees are $1.99/order with 1-4 Kiwibots leased
or $0.99/order if you have 5-10 Kiwibots leased
An interesting feature is that Kiwibot publish their prices for businesses and provide a calculator with which you can calculate break-even points for robot delivery.
As with Starship, Kiwibot was hit by Covid19 closing College campuses. In July 2020 they announced a rollout in the city of San Jose, California in partnership with Shopify and Ordermark. The company is trying to pivot towards just building the robot infrastructure and partner with companies that already have that [marketplace] in mind. They are also trying to crowdfund for investment money.
Amazon Scout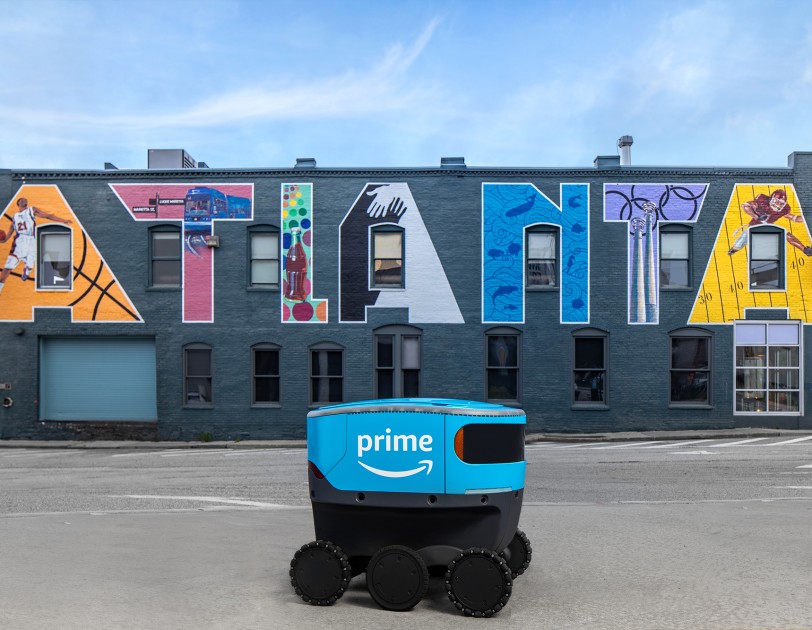 Amazon are only slowly rolling out their Scout Robots. It is similar in appearance to the Starship Robots vehicle but is larger.
Other Companies
There are several other companies also working on Sidewalk Delivery Robots. The most advanced are Restaurant Delivery Company Postmates (now owned by Uber) has their own robot called Serve which is in early testing. Video of it on the street.
Several other companies have also announced projects. None appear to be near rolling out to live customers though.
Business Model and Markets
At present Starship and Kiwi are mainly targeting the restaurant deliver market against established players such as Uber Eats. Reasons for going for this market include
Established market, not something new
Short distances and small cargo
Customers unload produce quickly product so no waiting around
Charges by existing players quite high. Ballpark costs of $5 to the customer (plus a tip in some countries) and the restaurant also being charged 30% of the bill
Even with the high charges drivers end up making only around minimum wage.
The current business model is only just working. While customers find it convenient and the delivery cost reasonable, restaurants and drivers are struggling to make money.
Starship and Amazon are also targeting the general delivery market. This requires higher capacity and also customers may not be home when the vehicle arrives. However it may be the case that if vehicles are cheap enough they could just wait till the customer gets home.
Still more to cover
This article as just a quick introduction of the Sidewalk Delivery Robots out there. I hope to do a later post covering more including what the technology will mean for the delivery industry and for other sidewalk users as well as society in general.