Engineer tested, manager approved: Migrating Windows/.NET services to Linux – Katie Bell
Works at Campaign Monitor
sends email spam
Company around since 2004
Software product generations
Originally a monolith
Windows, C# .net framework, IIS, Monolithic SQLServer
Went to microservices (called Reckless Microservices)
Windows, C# .net , OWIN Hosting / Nancy , Modular databases
Gen 2 – "Reckless" Microservice
Easy to create a new microservices
and deploy etc
Runs in ec2
Wanted to go to a tools like dockers, kubernetes that were not well supported by microsoft tools
Gen 3 – Docker Services
Lots of ways to do stuff
3 different ways of doing everything
Confusing and big tax on developers
Losing knowledge about how the older Reckless stuff worked
A Crazy Idea
Run all the Reckless services in docker
Get rid of one whole generation
What does it take?
Move from .NET Framework to .NET Core
Framework very Windows specific – runtime installed at OS level
Core more open and cross-platform – self contained executable apps
But what about Mono? (Open Source .NET Framework) .

Probably not worth the effort since Framework is the way forward

But a lot of .NET Framework APIs not ported over to .NET Core. Some replaced by new APIs
.Net Standard libraries support on both though, which is lots of them
What Doesn't port to Core?
Libraries moved/renamed
Some libs dropped
IIS, ASP.NET replaced with ASP.NET Core + MVC
WCF Server communication
Old unmaintained libraries
Luckily Reckless not using ASP.NET so shouldn't to too hard to do. Maybe not sure a crazy idea.
But most companies don't let people spend lots of time on Tech Debt.
Asked for something small – 2 weeks of 3 people.
1 week: Hacky proof of concept (getting 1 service to run in .NET Core)
2nd week: Document and investigate what full project would require and have to do
Last Day: Time estimates
Found that Windows ec2 instance were 45%
Cost saving alone of moving from Windows to Linux justied the project
Pitching:

Demo
Detailed time estimates
Proposal with multiple options
Concrete benifits, cost savings, problems with rusty old infra
Microsoft Portability Analyzer

Just run across app and gives very detailed output

icanhasdot.net

Good for external dependencies
Web Hosting differences
OWIN Hosting vs Kestrel
ASP.NET Core DI
Libraries that Do support .NET Standard
Had to upgrade all our code to support the new versions
Major changes in places
OS Differences
case-sensitive filenames
Windows services, event logging
Libararies that did not support .net Standard
Magnum – unmaintained
Topshelf
.NET Framework Libraries can be run under .NET Core using compatibility shim. Sometimes works but not really a good idea. Use with extreme caution
Overall Result
Took 6-8 months of 2-3 people
Everything migrated over.
Around 100 services
78 actually running
43 really needed to be migrated
31 actually needed in the end
Estimated old hosting cost $145k/year
Estimated new hosting costing $70k/year
Actual hosting cost $15k/year
Got rid of almost all the extra infrastructure that was used to support reckless. another $25k/year saved
Advice for cleanup projects
Ask for something small
Test the idea
Demonstrate the business case
Build detailed time estimates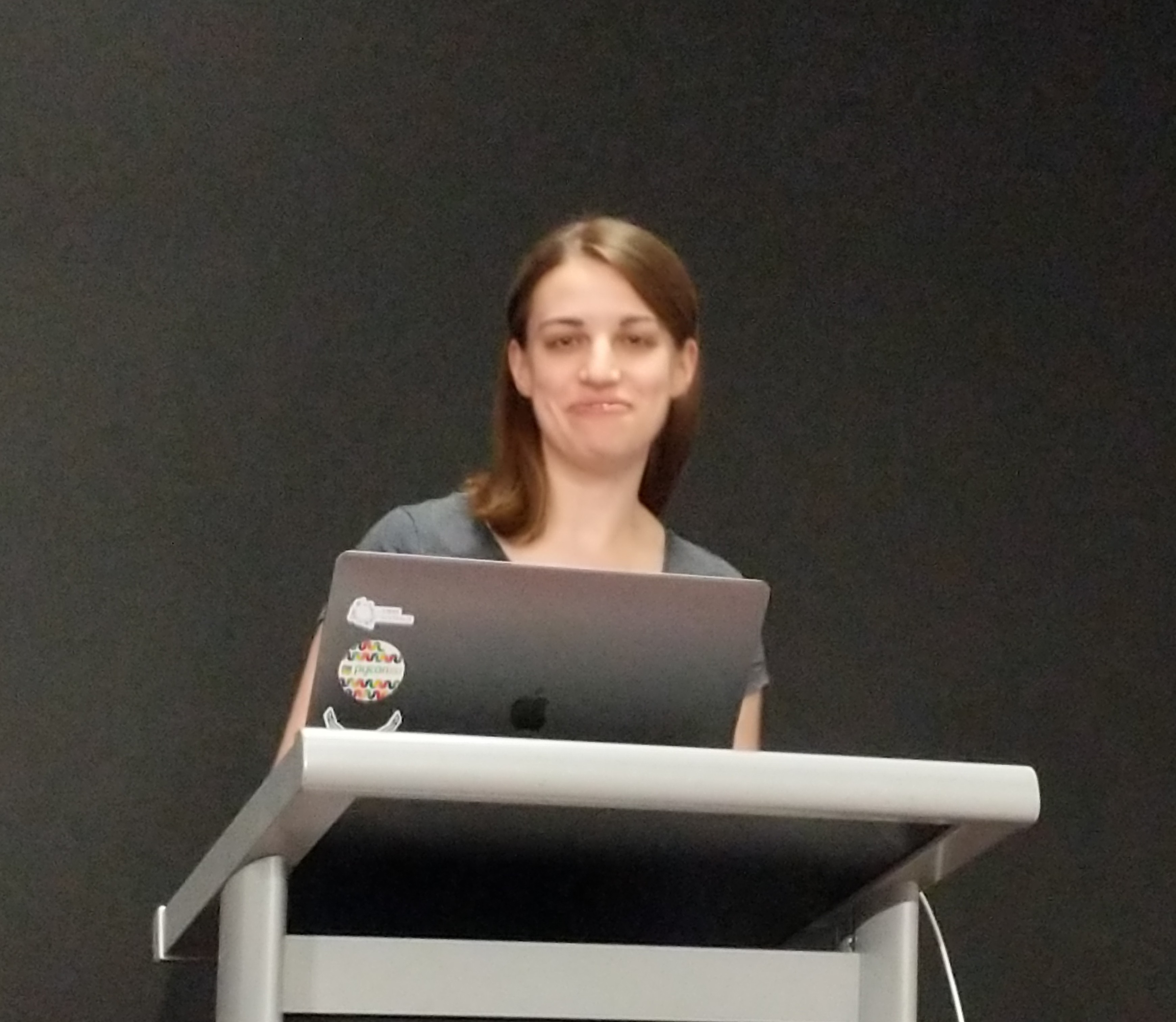 Collecting information with care by Opel Symes
The Problem
People build systems for people without checking our assumptions about people are valid
Be aware of my assumptions, this doesn't cover all areas
Names
Form "First Name" and "Last Name" -> "Dear John Smith"
Fields Required – should be optional
Should not do character checks ( blocking accents etc )
Check production support emoji.. everywhere
MySQL Character Encodings. Only since 5.5 , default in MySQL 8
Every Database, table and text cloumn and defaults need to be changed to the new character set. Set connection options so things don't get lost in transfer.
Chinese names
Names can be long
Recommendation

Ask for "Full name" (where a legal name is required) and "Greeting"
Unicode all the way down – test with emoji
No Length limits
Email
Email addresses are quite complex
Does it have an "@"
Checked it is not a simple typo of a well-known email down
Will it be accepted by the email sender?
Look for an MX record
Ask the SMTP server if this username is valid
Simple checks for common errors
Don't roll your own checking, use you own mail server or the mail library that you will using to send.
Gender
Transgender vs Cisgender
Non-binary – Gender that isn't male or female
Don't just give the two options
A 3rd "other" option isn't ideal
A freeform field is good.
Instead ask if people make up an "under representated community"
Pronouns
What pronounces should we use to refer to you? ( he , she, they )
Works okay in English but may not in other languages
Some lanugages lack gender-nutral pronoun
Some languages lack gender pronouns
Titles
Ask for "None" but don't actually print it "Dear None Smith"
Ask for Mx
Have a freeform field ( Dr, Count )
Maybe avoid titles if possible
Don't show people according to gender, ask specifically.
Gender – WGEA
The Act defines gender as male or female.
Others are not reported.
Have an explanation for people who don't fit in the above
Data Retention
Make it simple to change
Give users options if it isn't (eg show preferred name)
Changing Username
Usernames are often options
Changing them comes with some caveats
Using UUIDS to links to users rather than usernames
Changing Emails
There are security implications
Deleting Data
Make it possible and no to hard