Being Kind to 3am You – Katie McLaughlin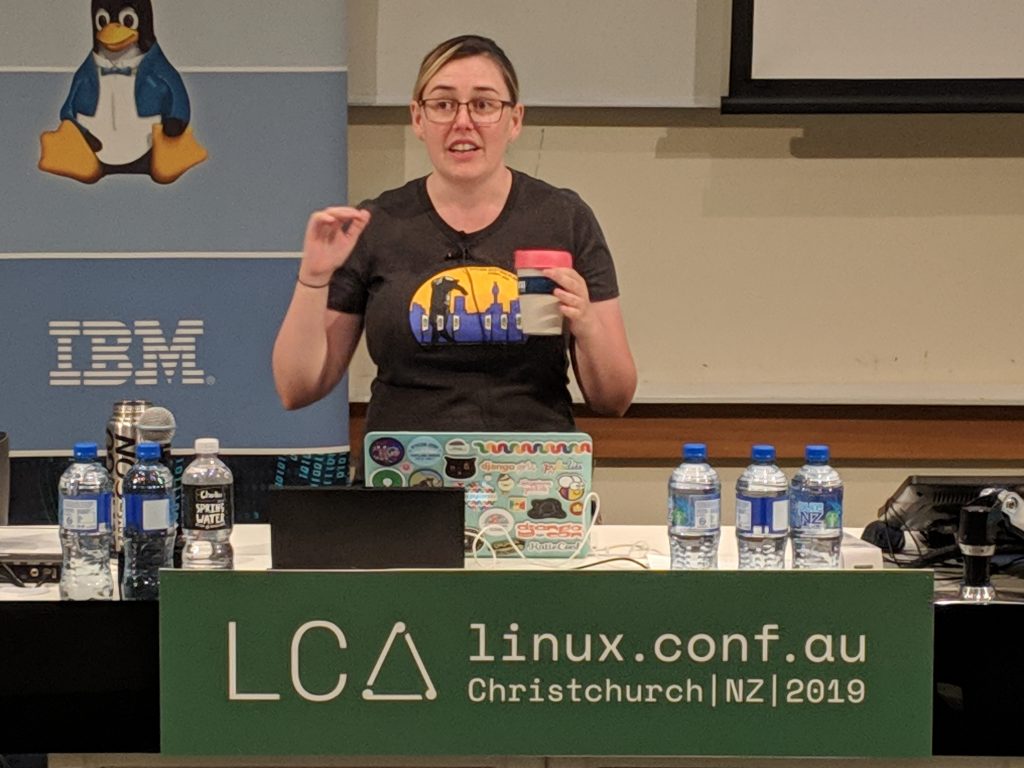 Not productive and operating at her best at 3am
But 3am's will happen and they probably will be important
Essentials

You should have documentation, don't keep it in your head since people are not available at 3am
Full doc management system might take a while
Must be Editable

Must be updateable at any time

Searchable
Have browser keywords that search confluence or github
Secure but discoverable by co-workers

Your Tools

Easy cache commands to use
Not dangerous

Stepping Up

Integrate your docs so it'll be available and visible when people need it.
Alerts could link to docs for service

Post Mortem

List of commands you typed to fix it

Reoccurring Issues

Sometimes the quick fix is all you can do or is good enough. You can get back to sleep.
Maybe just log rotate to clean the disk. Or restart process once a week
Make you fix an ansible playbook you can just click

Learning

Learn new stuff so when you have chance you can do it write

Flag Changes

Handover changes to over to everyone else

So Empathy towards the other people (and they may show it back)
Audience

One guy gave anyone who go paged overnight $100 bill on their desk next day ( although he charged customers $150 )
From Fire Depts – Label everything, Have the docs come with the alert. Practice during the daylight.
Project IPXE – every single error message is a link to wiki page
Advice: Write down every command, everything you did, every output you saw. So useful for next day.
Making youself Redundant on Day One – Alexandra Perkins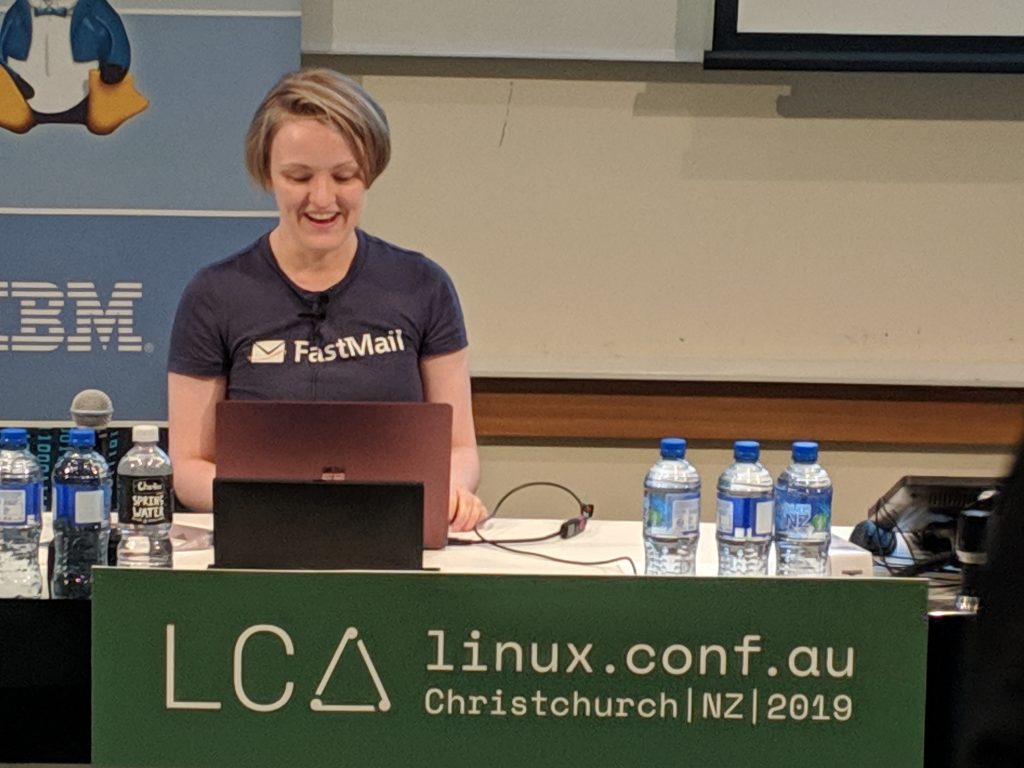 Experiences

All Docs as facebook posts
All docs as comment codes
Word documents hidden in folders

Why you should document in your first weeks

Could you know the what the relevant questions for new people
You won't remember it the first time you hear it
Easier for the next person
Inclusive and diverse workplace

What should you document

Document the stuff you find hard
Think about who else can use your docs
Stuff like: How to book leave, Who to ask about what topics, Info on workplace social events. Where lunch is.

How to document from the start

In wiki or Sharepoint
Word docs locally and copy it the official place once you have access
Saved support tickets
Notes to yourself on slack
Screenshots of slack conversations
Keep it simple, informal content is your friend. All the Memes!
Example Tutorial: "Send yourself an email and trace it though the logs"

Future Proofing

Create or Improve the place for Internal documentation
Everyone should be able to access and edit (regardless of technical expertise)
Must be searchable and editable so can be updated
Transfer all docs you did on your personal PC to company-wide documentation
Make others aware of the work you have done
Foster a culture of strong documentation.

Policy to document all newly announced changes
Have a rotation for the documentation person

Quality Internal Docs should be

Accessible
Editable
Searchable
Peer Reviewed
JIT Learning: It's great until it isn't – Tessa Bradbury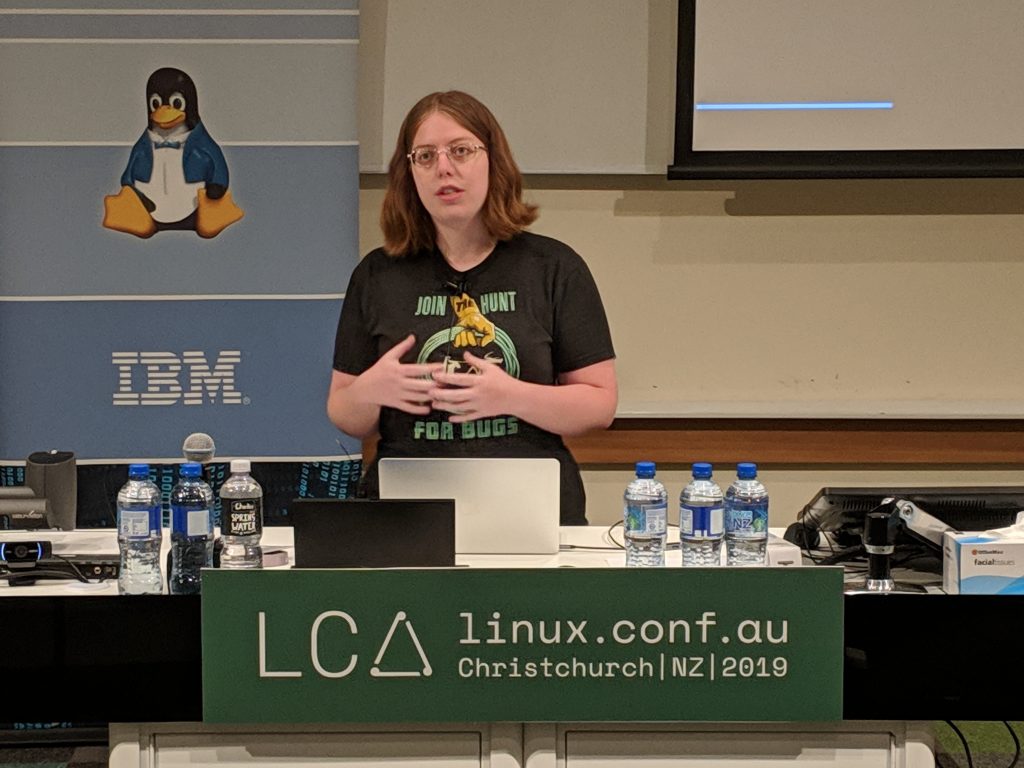 What should we learn?
What is JIT Learning?

Write Code -> Hit an issue -> Define Problem -> Find a Solution

Assumption – You will ask the required questions (hit the issue)

Counter example: accessibility, you might not hit the problem yourself

Assumption – You can figure out the problem

Sometimes you can't easily, you might not have the expereince and/or training

Assumption – You can find the solution

Sometimes you can't find the solution on google
Sometimes you are not in Open Source, you can't just read the code and the docs may be lacking

Assumption – You might not be sure the best way to write your fix

Best way to implement the code, if you should fix it in code
Or if your code has actually fixed the whole problem

Assumption – The benefit of getting it done now outweighs the cost of getting it wrong

Counter example – Security