Filesender: Sending large files across facilities – Ben Martin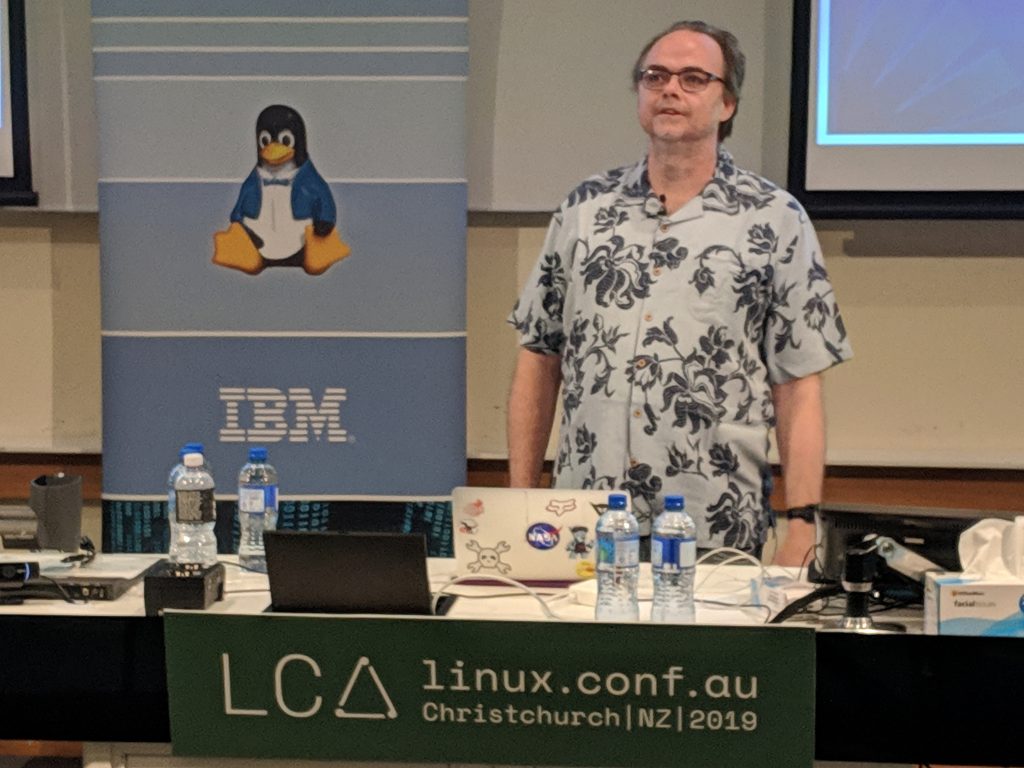 10 Year old project
Web based File Sharing

Quick 1-to-few file sharing between people
Files go away after a month by default
Simpler to run than anon-ftp etc
Stats of downloads available to sharer
User only needs web browser
Upload resume, important with TB sized files
Notifications
share with explicit groups
Browser-to-browser encryption of data AES-256
SAML for auth scale
GDPR by default, about privacy page

Overview

Server side is PHP
Client side JS with light widgets
MariaDB

Server Storage


Chunked 5MB files
Cept used at aarnet

Downloading

On the fly zip64 archive creation
One of more files listed per transfer
Links for console download if needed

Dragons

Auto Downloads and fast uploads cross browser is HARD
Mixed browsers
Long uploads can exceed auth sessions times
Web crypto support w3c
People use ancient versions of databases

Lots of details on the Database and Encryption. Sounds like both have improved to a good state
Future

UI refresh
Mobile App
E2E Encryption
Docker image for easy setup
More SAML info, apache config?
Integration of Endpoints ( auto youtube etc )
Session Clone to investigate problems (but privacy?)
Run the whole thing in the cloud

Questions

Command line? – REST API (php and client)
RSYNC for slightly changing files – Being investigated
Hot Potato – James Forman and Callum Dickinson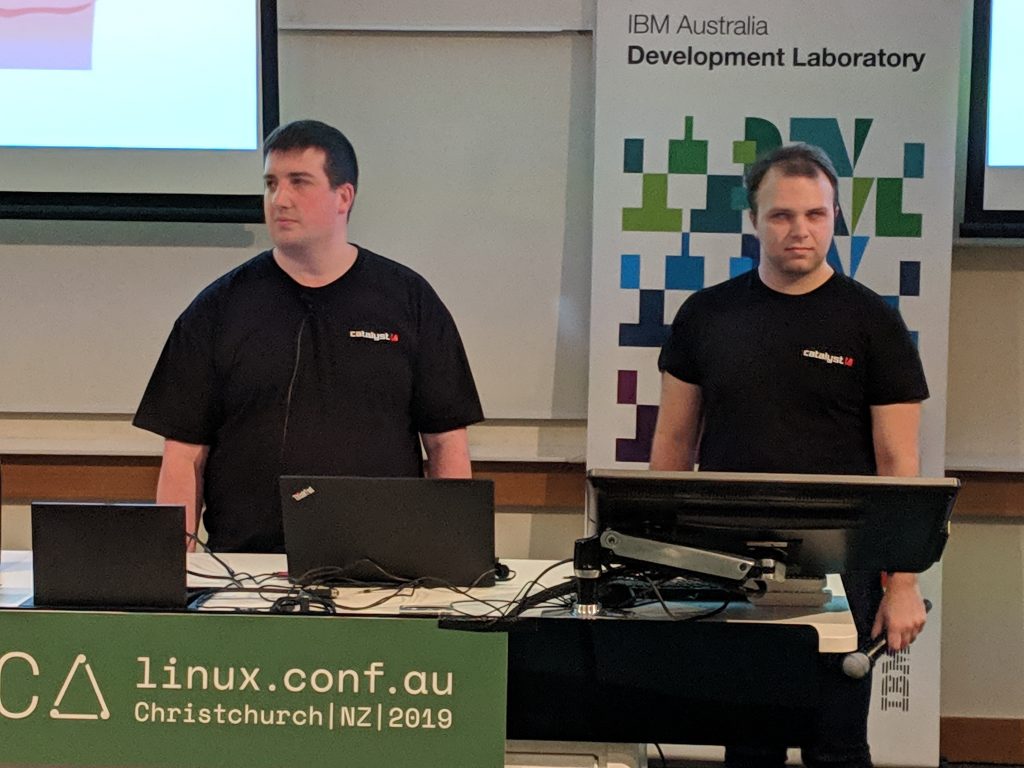 What is Hot potato

Not a monitoring System
monitoring System -> Hot potato -> On-call person
Web app in python and flask
Tells you things and stays out of the way

Why ?

Spark shutdown paging Network
Needed quick version

Goals

Don't get in the way
Alert reduction
Highly available
Support any System – Nagios family now, Prometheus later
Support methods – Pushover, SMS, Paging

What else can it do

Failure notifications when contacts are not working
Heartbeats so know when monitoring system is down

Planning stuff to add to it

Teams – put everyone on call
Team escalations
Planned work ( go to person working before oncall, extend windows )
Support Hotline integration
Mobile App
Adding German and Italian

How it works

Flask App
RabbitMQ
Database (cockroachDB)
Apps talk via the Databases
Alert -> Object in DB -> Put on Queue -> Worker
Worker -> Get details to send to -> Try to send -> Store result in DB
If Failure fails then work it's way though the list.

Questions:

ACK can use pushover so don't have to login to app
Looking at teams functions
CockroachDB picked since it seems very reliable
Not sure about restoring/calendaring features going in since need to make it generic?
Endpoints fairly modular so should be extendable to new ones.